The rundown on Visitors to Versailles.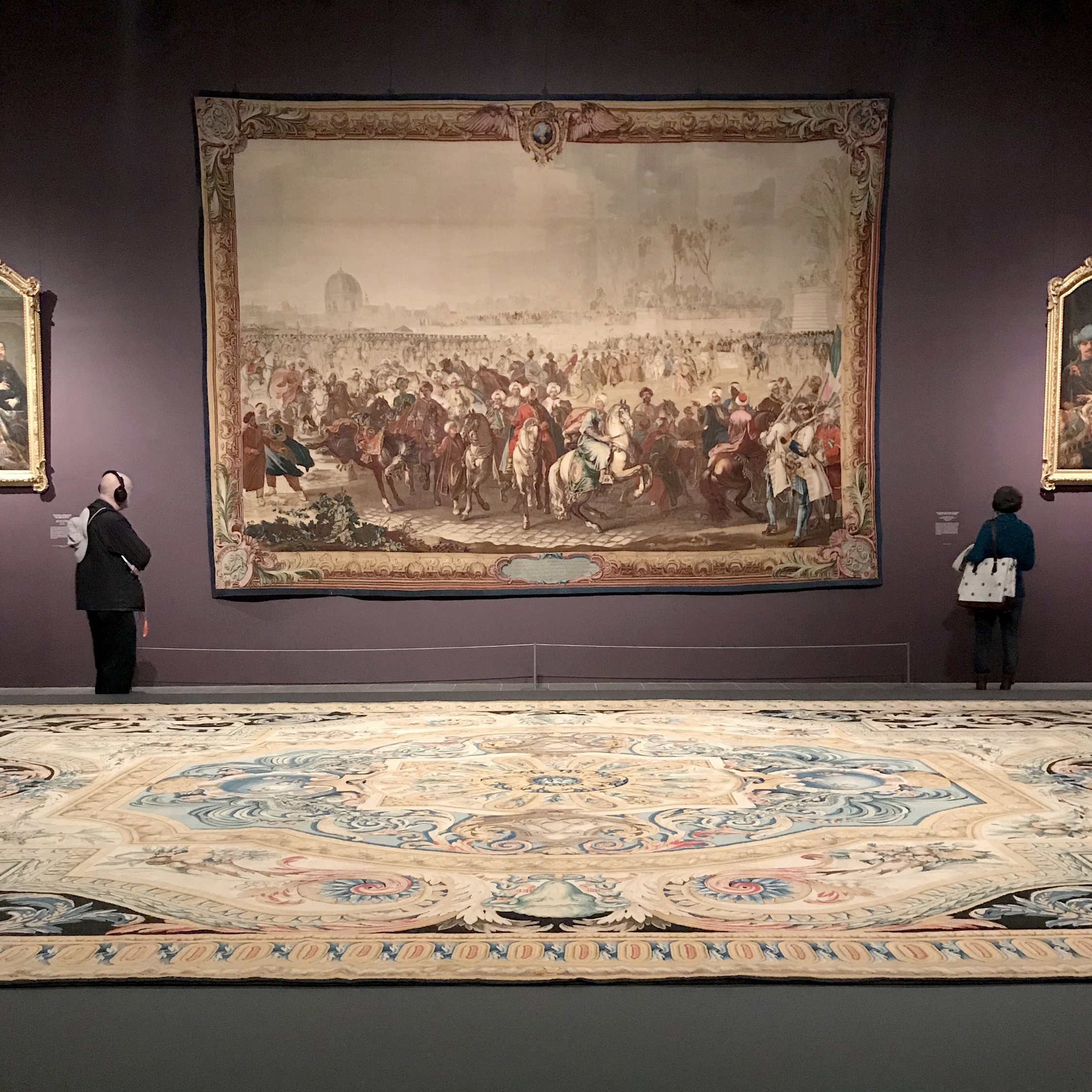 Yesterday, I had the opportunity to preview the new "Visitors to Versailles (1682-1789)" exhibit at the Metropolitan Museum of Art AND see a taping of "The Rundown with Robin Thede." Both ends of the spectrum, folks.
Visitors to Versailles officially opens on Monday, April 16 and runs until July. The Met's overview states, "Bringing together works from The Met, the Chateau de Versailles, and over 50 lenders, this exhibition highlights the experiences of travelers from 1682, when Louis XIV moved his court to Versailles, to 1789, when the royal family was forced to leave the palace and return to Paris." Admittedly, I'm not much of a Francophile. I found the exhibit to be interesting but unbalanced. From the name, one might think the exhibit would explore the actual visitors or what the visitors saw at Versailles. The result is a sort of a mix. It started with opulent articles of clothing and jewelry before moving into sculptures from the gardens and a look at the monarchs. After that it lost focus, one room explored the relationship between Versailles and other countries before moving into life behind the scenes. The last part of the exhibit examined the impact of the American revolution and the country's early leaders. There was a bust of Thomas Jefferson across from a combination desk and commode. Not sure what the curators were going for there.
Following Versailles, I skipped down to the CBS offices in Midtown west for a taping of "The Rundown with Robin Thede." Much like France, I didn't know a whole lot about Thede going into her show. Here I was pleasantly surprised. Per the show's website, "The Rundown with Robin Thede is a weekly, half-hour late night comedy show that makes fun of the week in politics and pop culture through sketches, monologue jokes & field pieces." Prior to this, Thede was the first African-American woman to be head writer for a late-night talk show ("The Nightly Show with Larry Wilmore") and the 2016 White House Correspondents' Dinner. Translation: she's one funny, talented lady. Yesterday's episode took a look at Mark Zuckerberg testifying in front of Congress, Paul Ryan's impending retirement, candidates for federal judgeship with a guest appearance by Judge Mablean and more. Haven't had a chance to watch the full episode yet but I highly recommend checking out the show - great writing.
Other highlights: lunch at the Michelin-starred Marea, a drive through the Lincoln Tunnel during rush hour and band practice. And now for some legit spring weather!